Happy Holidays from Your Micros Digest Staff. The last issue of 2010 features a great article on FL SnG's by Sect7G, a micros favorite as POTM; in addition to our regular feature sections. We hope you like it.
December, the holidays, the weather; all remind us that uHula is likely right around the corner in the New Year.


Most of us already know and appreciate Bellatrix and her posts. We expect new posters will gain that appreciation as well. Thanks Bella for all you have contributed.
Hi!
Thank you very much for selecting me as "poster of the month" even if I don't write that much strategy anymore. Most of my stuff you can find out from my well, which I started just last month (link:
http://forumserver.twoplustwo.com/35...-boobs-908299/
). As such, there is not that much of an introduction. But be sure to read the stuff there
Also, for most of my poker thoughts, please read my blog (link:
http://www.deucescracked.com/blogs/bellatrix
), I update it about once per week.
I am also owing a post on FTOP based on ranges, sorry, I am really working on it, have to finish another poker simulation project first
I promise, I will work on it in the beginning of December as "POTM"
Anyway here is a collection to some of the threads I created, that I really like:
HUHU primers:
http://forumserver.twoplustwo.com/35...osters-671470/
What makes an interesting thread?
http://forumserver.twoplustwo.com/35...digest-347661/
Gambol on other than poker
http://forumserver.twoplustwo.com/35...0-post-149007/
And not to hand posts, kinda weird tooting my own horn, but there are two hands I go back every time, really (both opened my eyes)!
http://forumserver.twoplustwo.com/35...-k-high-99146/
http://forumserver.twoplustwo.com/35...e-image-17646/
Merry Xmas!
Editors note: You may also enjoy this.
Bella plays WSOP

SectG7 has contributed his thinking about LHE SnGs. Knowing many of you play SnG's some of the time, we hope you will profit from this very good article. As always we very much appreciate Sect7G's contribution.
Ok guys, I am going to offer my opinions and strategies for Limit Holdem Tourneys. Overall I have had pretty good results for these so I hope I can help some players out.
Participants for Limit Cash games is on the decline. And the games that are running are becoming filled with more regs and few fish and winrates and edges are getting smaller while the rake is consistantly high. Limit tourneys are also on the decline in the way of participants but unlike the cash games the skill level is extremely soft. Limit specialists play cash games for money while the tourney picture almost never sees these feared players.
Also with common overlays and bounties these tournies are often played for free or +value.
I truly believe the most important part of a Limit Tourney is the first 20 hands. Many argue that the initial level doesn't matter with the tiny blinds and the fact that you can't stack someone like NL. The importance of this early stage lies in identifying who has
no chance of winning this tournament
. Once you have determined who is awful it's only a matter of time before he busts and the only question that remains is who will take his chips. Fortunately with the low blinds and the game being Limit he can't stack off to someone in one hand so you will have ample opportunity to get a good portion of his chips since in the early stages of a Limit Tourney the tables will not break and you will be stuck with this initial table for a long period of time and therefore identifying who is weak quickly is crucial.
The common thoughts on Tourneys is play tight early and loosen up in the latter stages. For Limit Tourneys I feel almost the opposite is true. Since you will inevitably get a few of these weak players it is
essential to build your stack off of these dead money players
. I watch the replay on all hands in the initial stages and categorize these weak players into two categories.
1) The limpers who want to see all flops. These players just call pre flop regardless of position to see a flop cheaply. The best way to exploit them is much like you should in cash games. Raise in position in an attempt to isolate them and use your aggresion and position post flop to win the pot.
2) The maniacs. These people are the most lucrative for us. Half of these players likely registered for this tournament thinking it was NL and will raise/cap every hand regardless of their holding pre flop. On the flop they will continue with their reckless abandon regardless if they hit the flop or not. These players will cause variance, but it's a gamble you are forced to take in an attempt to gain chips. With these players you want to see a lot of flops, but unlike the pre flop limpers you want to see the flop as cheaply as possible, unless you have a Premium hand in which case you can match his raising pre flop.
When you encounter one of these maniacs at the first table of a tourney it is important to understand the table revolves around him. If he has position on you then you won't be able to take full advantage of his spewiness. You don't want to play a mediocre hand such as 9Ts only to have him raise with several players still to act. Your concern is not his hand but the other players at the table.
If you have position on him and a few players have limped then feel free to call his raise with less then premium cards. Even if your equity is below the original limpers it is still a good call due to the maniacs poor equity and therefore a good situation for you and the original limpers. The biggest advantage is your implied odds since you know that the maniac will be betting every flop/turn and even the river if no one else has taken the lead. Despite the inevtitable huge pot you will still have more
control on the overall pot size compared to the others in the hand
. Against these maniacs in a multi way pot you have to play it knowing he will raise at every opportunity and therefore have to play your post flop monsters as if you are colluding with him, sandwiching players between your raises.
If you have a top pair type hand but still vulnerable and the maniac is to your left you can bet the pot and have his raise protect you forcing the normal opponents to face 2 bets. If he's last to act and your first to act you can use the piggyback (sorry couldn't resist
) by checking to him as most players check to the preflop raiser and check raise his bet to force your opponents to call 2 bets. Another option is to lead out and 3 bet when the maniac raises. I'd generally try this with 2 pair hands, and not with top pair type hands.
Here's an example on how I'd play a multiway pot with a maniac in the hand.
Typically I find even in Tourneys up to a 200 buy in 10% of the field is filled with maniacs and 40% filled with 50%+ VPIP type limpers. The key to building a quick chip lead which will serve you well in the middle and late stages of a Limit Tourney is
identifying who these players are since they have no chance of winning the tournament. The only question is who ends up with their chips
.
The next key part of a Limit Tourney comes just about 20 minutes before the bubble. Or with about 20% of the field to go before the money. Example 25 players left, top 19 get paid. At this point of the tourney it's important to figure out who is playing to win the tourney and who is playing to survive to the money. To sort out who is who I look for players who are folding their blinds and give up on pots on the flop. The aggresive ones are the ones to be concerned about and
it is imperative that at the first opportunity you let them know that you are not just looking to survive to the money.
If he's trying to steal your BB from the small blind or from the cutoff/button and you hold a respectable holding and can make an easy call it is
much better to 3 bet
with hands like K-T+ or PP's. Regardless how the hand plays out the table will remember that you are aggresive and will be less inclined to try a steal. Plus the small blind will be more inclined to give you walks.
As for the players trying to survive, pound their blinds relentlessly and if they raise your blind and your heads up and hold botton pair, it's best to lead out as this type of player will fold unless he connects with the flop. This type of player is too scared to try and make a move on later streets and push you off the hand. The other reason for leading out at this stage of the tournament is it's important to stay away from drawing type hands. In the above scenario, you could easily check call the hand down and end up losing half your stack. It's better to bet out and be prepared to check fold the turn if he shows resistance.
In general at this stage in the tournament with blinds of about 400-800 with avg. stacks of about 7k it plays much like a NL tournament preflop. Players fold their blinds, and in truth with good reason. At this stage just playing a single hand to completion and losing will cost you half your stack. For this reason it's imperative to stay away from drawing type hands or hands that will leave you in a tough spot. For example if you're on the button with 88 a mid position player raises it's better to fold. On average the flop will hold at least 1 over and 50% of the time it will have 2 overs. In this case how can you call if he fires a bet on the flop? It's not an easy choice. You might be ahead and you might be behind. If you're willing to call the flop then how can you fold the turn? The point is without hitting a set you really won't know where you stand and to find out it will cost you half your stack.
This is why it's important to play only high cards and stay clear of drawing hands
. The key is to steal off of the weak and stay clear of the aggresive players. If you're going to play the hand, play it with aggresion. Once you have decided that you are behind, then quit on the hand.
There is 1 exception to this rule. This occurs when a shortstack player is essentially
commiting themselves to the pot by raising preflop and it's multiway
. In this case you can play your hands much like you did against the maniacs at the beggining of the tournament. Let him do your betting with monsters and have him raise your bets when you have strong but vulnerable hands.
The final table
:
Despite being in the money (often Limit Tourneys only pay the final table due to low entrants) players will still play scared and will be looking to move up the pay ladder. These people you have punish. It's really effective if there are at least 2 of these types of players with a shortstack. They will concede their blinds frequently in hopes that the other shortstack will lose first and they will move up the pay ladder.
The other thing I strongly recommend is
don't ask for a deal.
Regardless of how badly you need the cash and how scared you are it's imperative to not ask since in my experience the ones asking for a deal are the players looking to move up the pay ladder. If you ask you are giving others the impression that you're scared and therefore will take more shots at your blinds. If they offer and all others have agreed then by all means cut a deal if the money does affect you.
In conclusion I feel that Limit Tourneys offer a great opportunity for profit. They get very intense before the money if you crave the stress. Give them a shot, you won't be sorry.
.....by Sect7G
It's been fun and rewarding to contribute to your digest over the last 2 years. Now it's time for me to move over and allow others to contribute. Elpe nixe will take the digest forward beginning with the January issue. I thank all of you for reading, contributing, and supporting the digest during my tenure. A heart felt thank you to the dozens who have contributed articles and editorial help. I hope each of you who enjoy the digest will join me in support of Elpe's efforts going forward.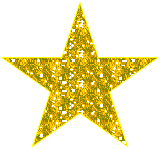 Gold Star Posts:
(Nominee(s) for library status.)
Trip reports, Milestones, and fun stuff:
Bellatrix in the well
DougL and Nerdking video thread
Nerdking and DougL round two of videos
Longest running well in history? Revisited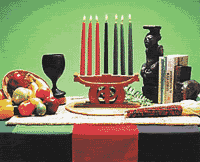 by... Duff86
The year end grind at Pokerstars is upon us. Those going for SN/SNE are trying to squeeze in as many hours/tables as they can. VPP/Hand rates drop as the nits dominate the tables, but opportunities to make money abound. Watch your opponents, are they folding pre-flop too much? Then you should open wider. Fit or fold post flop? Bluff raising or barrelling becomes more profitable. Just because table vpip's are dropping doesn't mean your BB/100 has to drop too. Hope everyone has an enoyable Holiday Season!
Welcome to the latest Micro FL n00bs:
Grunchornator
belakar
electriccrayonset
Arleen
edgear
OhThatGuy
mrsuitcase
moomies
beeker
emulationcrazy
Delfino
mnestevao
manraygun
McStackn
Happy Holidays and Good Luck!!!!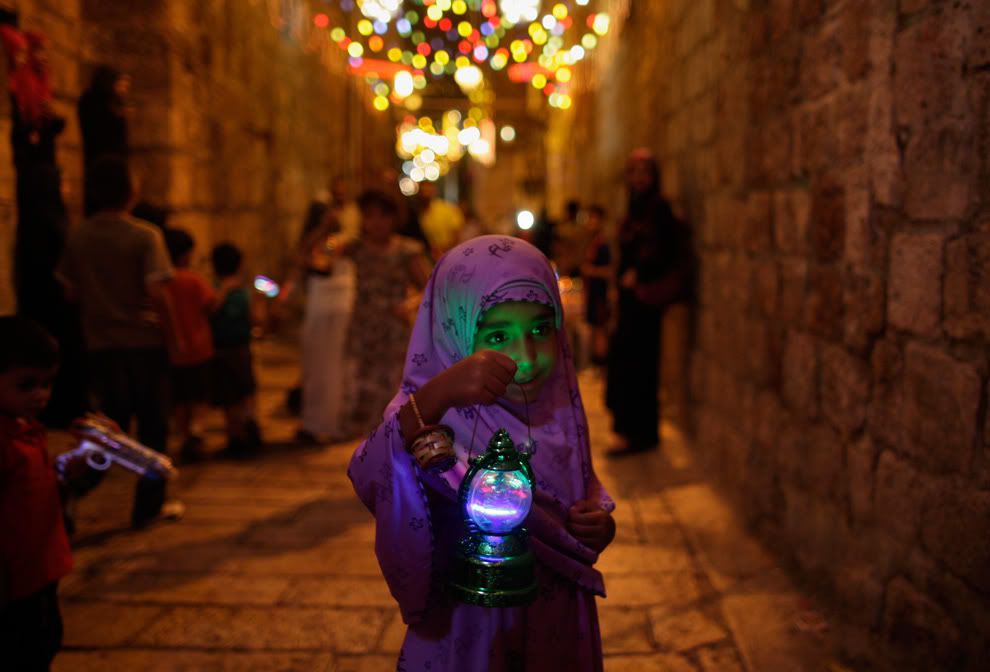 Many have asked, "What is the reason for the angel on top of the Christmas tree?" Once upon a time Santa was rushed to get ready for Christmas. He had told Mrs. Claus to wake him at 5 a.m. and to have his breakfast ready with a lunch to bring along. He also told the elves to have all the Christmas presents packed in the sleigh and the reindeer harnessed by 5:30. At 5:30 the following morning Santa Claus awoke and jumped out of bed furious with Mrs. Claus for not waking him up on time! Santa's mood only got worse when he realized Mrs. Claus had not fixed breakfast or lunch! Santa then ran out to his sleigh only to see that the elves had no presents packed and the reindeer were running wild in the pasture! About this time a little angel walked by dragging a large Christmas tree. Santa tried to ignore since he wasn't his jolly old self. But, the angel spoke up and said, "Santa what should I do with this Christmas tree?" And that is the reason for the angel on top of the Christmas tree.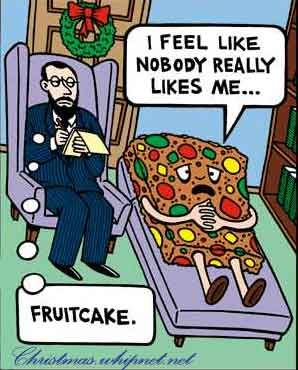 Why is Christmas just like a day at the office?
What do you call people who are afraid of Santa Claus?
'Twas the night before Christmas and Santa's a wreck...
How to live in a world that's politically correct?
His workers no longer would answer to "Elves".
"Vertically Challenged" they were calling themselves.
And labour conditions at the North Pole
were alleged by the union to stifle the soul.
Four reindeer had vanished, without much propriety,
Released to the wilds by the Humane Society.
And equal employment had made it quite clear
That Santa had better not use just reindeer.
So Dancer and Donner, Comet and Cupid
Were replaced with 4 pigs, and you know that looked stupid!
The runners had been removed from his sleigh;
The ruts were termed dangerous by the E.P.A.
And people had started to call for the cops
When they heard sled noises on their rooftops.
Second-hand smoke from his pipe had his workers quite frightened.
His fur trimmed red suit was called "Unenlightened."
And to show you the strangeness of life's ebbs and flows,
Rudolf was suing over unauthorised use of his nose
And had gone on Geraldo, in front of the nation,
Demanding millions in over-due compensation.
So, half of the reindeer were gone; and his wife,
Who suddenly said she'd enough of this life,
Joined a self-help group, packed, and left in a whiz,
Demanding from now on her title was Ms.
And as for the gifts, why, he'd never had a notion
That making a choice could cause so much commotion.
Nothing of leather, nothing of fur,
Which meant nothing for him. And nothing for her.
Nothing that might be construed to pollute.
Nothing to aim, Nothing to shoot.
Nothing that clamoured or made lots of noise.
Nothing for just girls, or just for the boys.
Nothing that claimed to be gender specific.
Nothing that's warlike or non-pacifistic.
No candy or sweets...they were bad for the tooth.
Nothing that seemed to embellish a truth.
And fairy tales, while not yet forbidden,
Were like Ken and Barbie, better off hidden.
For they raised the hackles of those psychological
Who claimed the only good gift was one ecological.
No baseball, no football...someone could get hurt;
Besides, playing sports exposed kids to dirt.
Dolls were said to be sexist, and should be passe;
And Nintendo would rot your entire brain away.
So Santa just stood there, dishevelled, perplexed;
He just could not figure out what to do next.
He tried to be merry, tried to be gay,
But you've got to be careful with that word today.
His sack was quite empty, limp to the ground;
Nothing fully acceptable was to be found.
Something special was needed, a gift that he might
Give to all without angering the left or the right.
A gift that would satisfy, with no indecision,
Each group of people, every religion;
Every ethnicity, every hue,
Everyone, everywhere...even you.
So here is that gift, it's price beyond worth...
May you and your loved ones, enjoy peace on Earth.
After being away on business for a week before Christmas, Tom thought it would be nice to bring his wife a little gift. "How about some perfume?" he asked the cosmetics clerk. She showed him a bottle costing $50. "That's a bit much," said Tom, so she returned with a smaller bottle for $30. "That's still quite a bit," Tom groused. Growing disgusted, the clerk brought out a tiny $15 bottle. Tom grew agitated, "What I mean," he said, "is I'd like to see something real cheap." So the clerk handed him a mirror.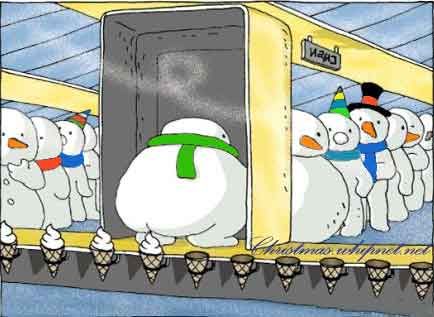 Thanks again for supporting the digest. Like you, I look forward to elpe's digests in the coming year. You can also expect some updates in SHENANIGANS soon as well as the year end SHENANIGANS "Final Table"
Link to Digest Discussion thread