Hey guys!
How is the grind? I hope you're crushing at the tables!
Just like the HU Soldier students.You can see below that they are dominating the top 3 this week.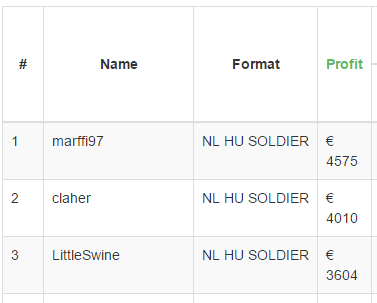 In the first place, you can see "marffi97":
In the second place, "claher":
In the third place, "LittleSwine":
This week we check up Atvars' blog to see, his recent graphs after finishing CFP. In case you don't know, he holds the record for fastest CFP 60k finisher. He finished the program in 5 months and 24 days.
You can take a look at his graphs
HERE
.
Do you want to know more about our program? Which game format do you want to CRUSH?
Click below, and get more info on our coaching + FREE strategy video pack for your preferred game format!