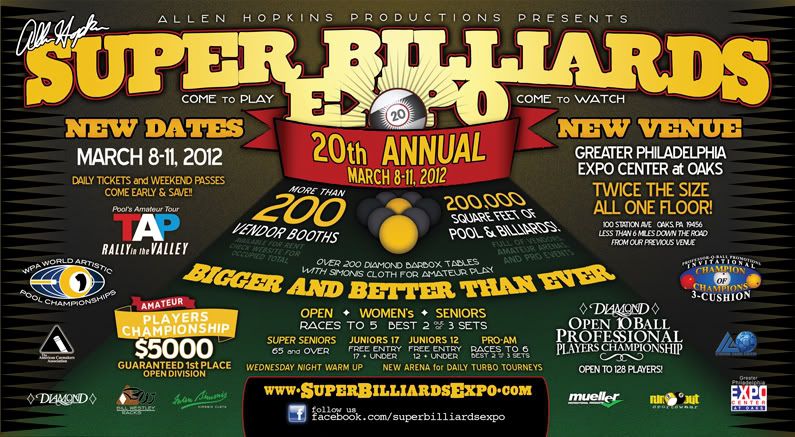 This weekend top players make their way to Philadelphia for the 20th Annual Super Billiards's Expo.
Currently there is a stream for the 10 ball pro event. I know there is two other events; an artistic pool championship and a 3-cusion championship, but not sure if they will be streamed. I hope they do, because I would like to see some live 3-cusion action.
Ustream is offering a free stream of tournament action all weekend.
Enjoy.
http://www.ustream.tv/insidepoolmag