ProPokerBacking

Head Coach: Akis_333 #1 on Sharkscope 2016 Any game Any Stakes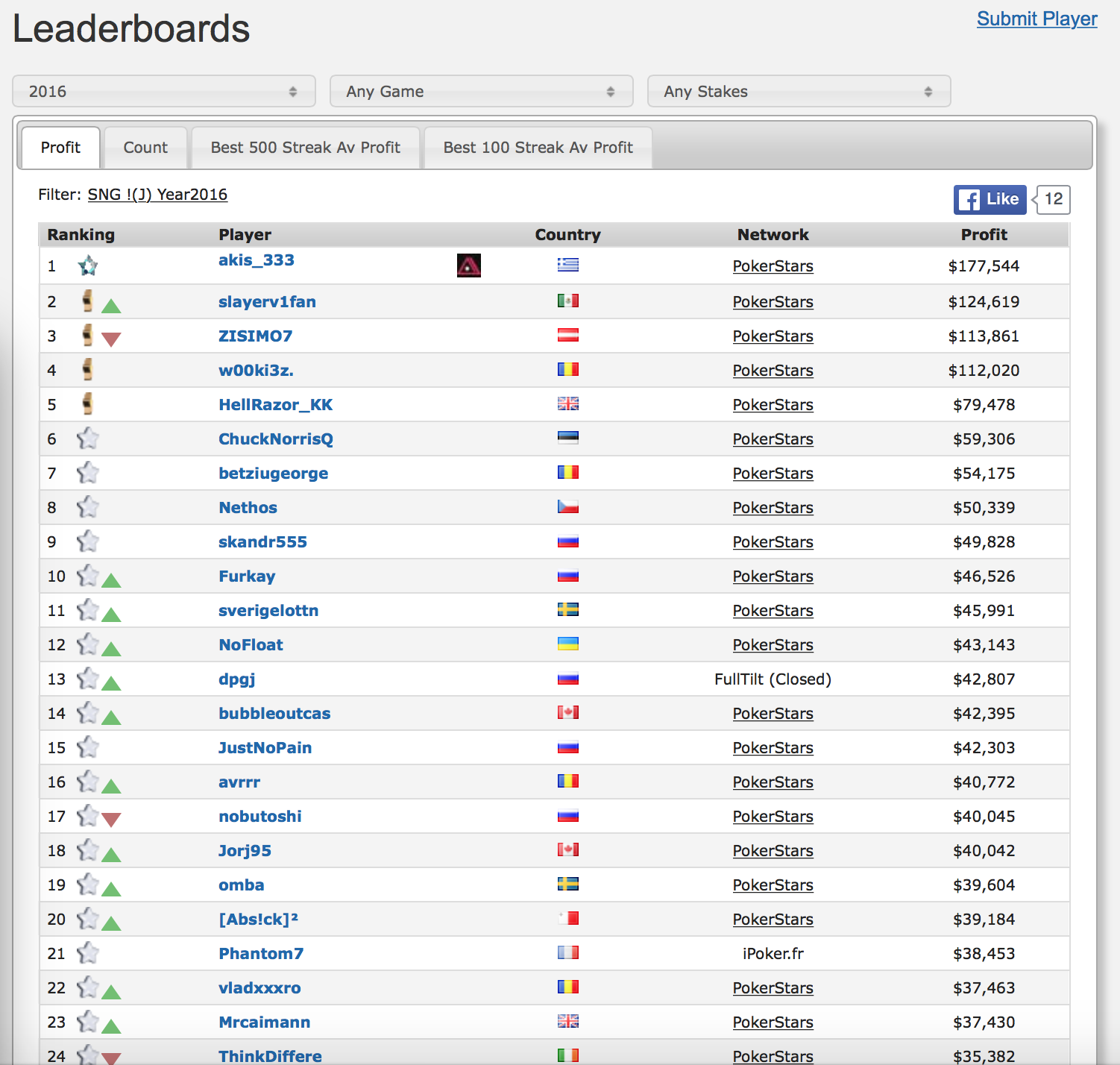 What we offer?

EV Deal in Spins or HU SNG's
We are the only ones on the international market offering EV based deal. If you want to forget variance for the rest of your life: Join us!
We prefer if our players played without the trouble of variance in Spins and HU SNGs, so we gave them a chance to ignore it almost completely. In our group your profit depends on the Chip EV, rather than on the actual ROI so you don`t need to stress about it and focus on the perfect plays.
Akis_333 & Koh1990
Interested in learning from our greek GTO gods? No questions remained unanswered for them under 25 bb's. Justified by our team results vs. regulars on 60/100 Spins.
Since these two greeks joined our team in early 2016, our EV in Spins sky-rocketed. For example our results against regulars increased by 0.3 chip/hand. Their GTO based approach to these games represented us a new way to think about poker, that is why we have the most players in $60 and $100 Spins among all backing groups. Our players have absolute confidence in their knowledge and it is not an easy thing to achieve.

Private Coachings on a daily basis
Our system is based on the power of 1 on 1 coachings. We guarantee you'll never feel lost in the mass because the whole staff is working hard to let you concentrate exclusively on playing poker.
There are tons of different aspects of poker, but luckily you will have the chance to learn them all thanks to our system. You have the chance to get private lessons every week, also you can join other members` lessons. 40 to 50 private coachings take place every week including a group coaching, so you will always find the topic you are looking for. If you missed something that really interests you, you can always look that up in our website`s video storage.
No more SNE?
Are you well paid but money itself is not enough motivation? After Pokerstars cut their VIP programme dramatically we introduced the PPB VIP system: gifts, coaching seminars, VIP events, and trips around the world.
In our VIP system its possible to reach different levels with the spinEV and the rake generated by the player. There are milestones to reach every 4 months and a yearly goal to keep you motivated throughout the whole year. We also have several promotions where you have the chance to win cash or trips around the world. If you reach the highest VIP tiers you are welcome to join your teammates at an exclusive location for a whole week.
//
FOR ALL OF THE DETAILED INFORMATION AND APPLICATION PLEASE VISIT OUR BRAND NEW WEBSITE:
PROPOKERBACKING.COM
HERE YOU CAN CHECK OUT OUR TEAM AND EVERYTHING WE OFFER IN DETAILS.